Swissvax Detailing
When the Perth Detailing centre concept was decided upon it was quickly realised that we were creating something special for the Perth motoring public, a facility where you would truly feel comfortable in leaving your vehicle, offering confidence that your car was in a facility where care, consideration and pride would be foremost. From these humble beginnings, Swissvax Australia has grown to become a world renowned brand with it's products officially recommended by the leading car makers in the world – Lamborghini, Rolls Royce, Mercedes-Benz, Spyker and Bugati motor cars.
You do not have to own a Lamborghini to use their product range.
As an independent detailing company we had options and many of them, we were not tied into a "brand" nor a product, we could if we like, as others have done hold a range bigger than your local high street auto retailer but why would we? Some will say it offers our clients choice, and they would be right but when it truly come to choice how would you make the right one? An example would be if we had two high quality waxes, which would, we apply to your vehicle? The answer to this could be any thing from cost through to personal choice, or that "this" product is designed for "this" car.
Swissvax has all these core attributes and when it comes to quality there is no comparison, please do not misunderstand us, there are many great industry products out there, we use some in our general detailing but Swissvax takes your vehicle to an all new level while remaining affordable, its finish is nothing short of excellent.
Our Swissvax detailing is not for all vehicles, it's not for all owners but for those that insist on excellence it cannot be overlooked.
As an authorised Swissvax Detailer we are not only trained in the application of the products but also we hold the knowledge to offer advice regardless if it is which wax is best suited for your car, how we will help clean, protect and restore your leather or full paint correction and always on hand to offer advise and guidance.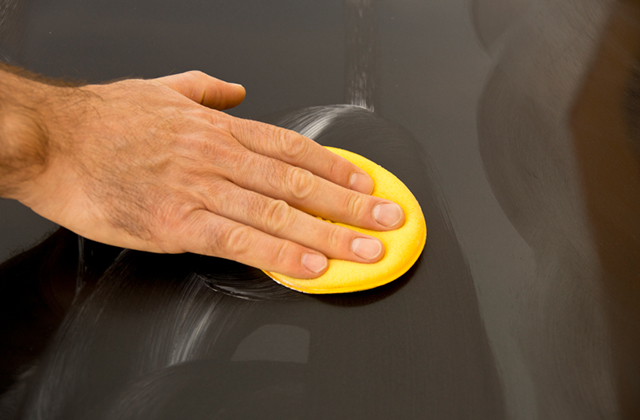 Our pricing is simplistic, interior or exterior detailing
Interior Detailing
Swissvax Interior Detail (Clean & Condition leather etc..)
Interior detailing is far more in-depth than many will realise, of course regular interior maintenance cleaning is a must regardless of how often this is done by most vehicle owners, but it's the long term in-depth cleaning that often lets the interior down.
Over time even with maintenance cleaning your vehicle interior will start to diminish, most times without you seeing the effects until the wear is at best needing extreme care which then if left too late can cost more in time and expense to restore.
Our Swissvax Interior Detail will not only offer your car an in-depth clean of all leather, fabric, plastic and rubber but it will also feed and nourish these areas that will keep your car interior in new condition indefinitely giving you that continued new car feel and smell.
Exterior Detailing
Exterior Detailing covers all items that are outside the main passenger area inclusive of your wheels, exterior plastics engine bay. The exterior surfaces of your vehicle face the elements both natural and man made on a daily basis and in so must be protected.
Swissvax are the only manufacturer of automotive waxes in the world that hand make waxes that are tailor made and matched to your paintwork. At Perth Detailing Centre we stock a full range of waxes and will happily discuss your cars requirements with you, and we are able to show you these waxes first hand so you understand the process, benefits and outcomes your vehicle is about to receive.
How long will your wax last, this decided on many factors from the wax you choose, the conditions you drive in and where the vehicle is stored through both night and the day.
Most waxes are inclusive of the price, however there are some waxes that do incur a small additional cost, but these are truly worth it as they offer longevity while taking the depth of gloss to another dimension.
Swissvax Detail
This is a professional Swissvax vehicle wash in which our Swissvax Authorised Detailers work to a set procedure with Swissvax quality products. It covers all areas inside and out including boot and windows and is suitable for vehicles being cleaned regularly with average daily use.
Swissvax Wax Detail with Onyx
Our Swissvax Wax detail includes Swissvax Detail and a Swissvax wax coating that will ensure your car remain long term in premium condition, it needs application on a regular basis which is dependent upon your use of the vehicle, which will be discussed with you to ensure you receive maximum protection all year round.
Swissvax Superior Detail
This is our commencing detail that we carry out on all new to Perth Detailing Centre clients regardless of condition of the car, where we go far and beyond what will be required on an ongoing basis, this detail cleans your paint thoroughly removing all contaminants and old coatings of wax or polish. This detail also includes a complete decontamination of paint, Engine Detail, Leather Glaze Leather Protection, Autobahn Wheel Wax, Minor Paint Correction.
Swissvax Classic Detail
Our Swissvax Classic detail is a combination of the Swissvax Wax Detail and Swissvax Interior Detail with Swissvax wax coatings this detail will ensure your car remain long term in premium condition.
Wax Upgrades
Swissvax Shield wax which is a special Carnauba wax which is enriched with non-stick PTFE in order to create an ingenious protection shield for your paintwork. Thank to the proverbial "Teflon-pan-effect" dirt and insects barely can't adhere at all to the as smooth as glass paintwork surface. The price of application for this wax would be $70
Paul Dalton's Crystal Rock Wax with 76% by wax volume of pure Brazilian ivory carnauba wax, the waxes have one of the highest Carnauba content of any wax on the market. In effect, it coats a car's paintwork in a smooth and glossy, yet tough and protective, water-repellent film – and even brings a shine to white and silver. A layer of 'Paul Dalton's Crystal Rock Wax' can last up to 6 to12 months and can be "topped up" with additional layers for even more protection. When exposed to water, 'Paul Dalton's Crystal Rock Wax' swells and closes its pores. Price of application $125.
Should your paint be in less than perfect condition we will need to inspect the paint to determine which way forward and it may be likely that your vehicle may need more treatment with our Swissvax Paint Correction service prior to application of exterior waxes.